Jayne Van Bramer
LEARN MORE
Jayne Van Bramer is our newly appointed President and Chief Executive Officer. Jayne has devoted her entire 30 plus working years to behavioral health. She comes to Sweetser from Oklahoma where she led the revitalization of a psychiatric hospital and outpatient service. The majority of her career was spent with the New York State Office of Mental Health, where she led the largest public mental health system in the country as the Senior Associate Commissioner for State Operated Children's and Adult Services. Jayne believes recovery is possible for every person with a behavioral health diagnosis and that successful treatment is evidenced based and holistic. She has two master's degrees—one in psychology, and one in applied research and evaluation. She has lived experience with an immediate family member and is the proud grandmother of four adored grandchildren. She looks forward to leading Sweetser and improving the behavioral health of Mainers through increased access and improved outcomes.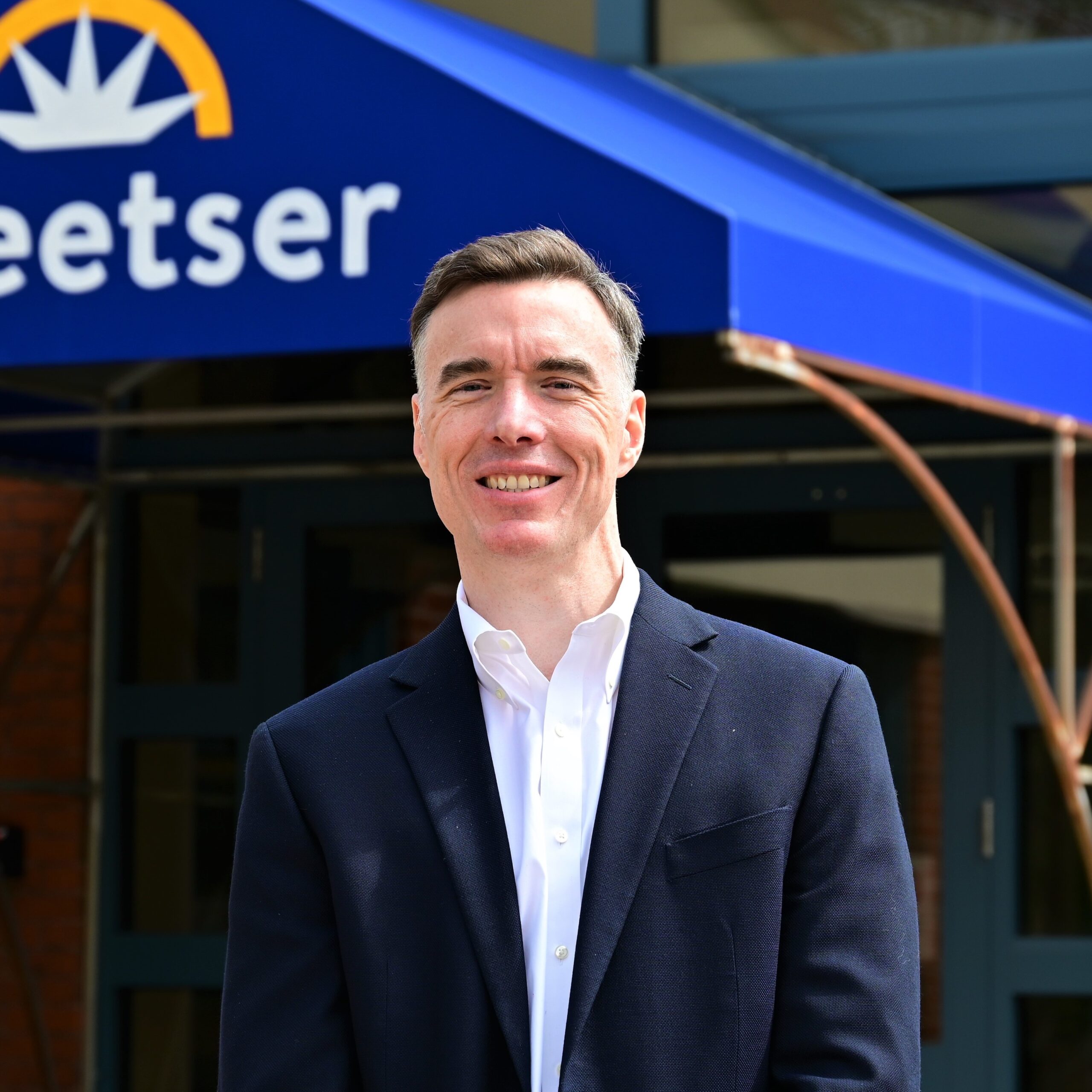 John McAnuff
LEARN MORE
John McAnuff is our Chief Financial Officer and joined Sweetser in 2022. For nearly two decades John was a senior member of the management team at Spurwink, serving as CFO and Treasurer since 2007. He is a strategic and experienced leader with strong financial and operational skills. He has extensive experience with internal controls, Not-For-Profit Management, GAAP, risk management and financial analysis and reporting. A graduate of Boston University and the University of Southern Maine, John is respected by colleagues and industry leaders, and enjoys working with clinicians and educators. He is a strategic thinker and has identified unique business opportunities in the behavioral health industry while adapting to constant change. John enjoys helping people grow and develop their talents. He is a realist and uses data as evidence to gauge if something worked and to make recommendations for process improvement. John is optimistic about the human race and uses perspective and creativity to identify solutions. He is a runner, history lover – especially Roman, and amateur chef. Family time and hanging out with his kids are a priority.
Danielle Parent
LEARN MORE
Danielle Parent is the Chief Growth Officer, focusing on program development, expansion and special projects. She began her career at Sweetser in Crisis Services in 2014, leading the expansion of the department, as well as the subsequent development of the OPTIONS, Adult Residential (PNMI) and CCBHC (Certified Community Behavioral Health Clinic) programs. Prior to Sweetser, Danielle lived briefly in Vietnam, followed by several years in Washington, D.C., where she worked in behavioral health at Community Connections, starting its first Forensic Assertive Community Treatment team. She participated in the Hanley Health Leadership Development course and is the 2019 recipient of NAMI Maine's Mental Health Leader award. Danielle graduated from the State University of New York at Buffalo with a Master's of Social Work and a Juris Doctorate in Law. She is a licensed independent clinical social worker. She enjoys camping and off-grid adventures with her partner and their dog, Tuukka.
Kristie Worster
LEARN MORE
Kristie Worster is the Chief Program Officer, joining Sweetser after holding both administrative and clinical leadership positions in Maine. She was an outpatient therapist for several years in York County prior to becoming a Regional Director in the Mid-Coast region, where she managed outpatient, community-based, crisis and residential services. More recently Kristie implemented clinical programs for a large health system.  She has an undergraduate degree in English and a master's degree in social work, both from The University of New England. Kristie also has specialized training in clinical supervision and has several certifications in Evidenced Based Practices, including Dialectical Behavioral Therapy, MATCH-ADTC, and Cognitive Behavioral Therapies. She has a Certificate as a Lean Six Sigma Green Belt from Acuity Institute and has experience with leading employee engagement projects. Kristie loves the simple things like spending summers outside discovering new parts of New England and Maine with her family.
Wendy Anders
LEARN MORE
Wendy Anders, LCSW, is the Senior Director of Community-based Services, including School-based Outpatient Therapy, Primary Care Integration, Behavioral Health Homes, Adult Community Integration and Assertive Community Integration Services. She has been with Sweetser since 1991. Prior to joining Sweetser, Wendy worked at multiple social service organizations in New Hampshire, New York and Maine. She has experience working in substance use disorder recovery programs, group homes, emergency shelters and helping open a large adolescent independent living program. Improving access to services for adults, children and families has been her primary passion, as well as advocating for whole person healthcare in which both emotional and physical care is considered. Wendy graduated with her B.S. in Social Work and Counseling from Franklin Pierce College and later went on to earn her Master's in Social Work from the University of New England. 
Wendi Dubois
LEARN MORE
Wendi Dubois, LCSW, LICSW, is the Senior Director of Strategy and Quality. She joined Sweetser in March 2018. Wendi oversees the Client Records Department, Health Information Systems Manager, Clinical Quality Reporting Team, Data and Quality Coordinator, and Affiliate Network. Wendi's responsibilities include directing the analysis of business procedures for diverse social service programs, proactively identifying areas of risk according to quality standards, and defining agency-wide output and outcome measures. She also leads Sweetser's efforts to become a healthcare leader with integrated practice, strategically planning for future program expansion and aligning internal operations for adoption of value-based purchasing models. Wendi's vast experience in non-profit behavioral health organizations spans over 30 years. She earned a Bachelor's in Social Work from the University of Maine (Orono) and a Master's in Social Work from Boston College. Wendi serves a Peer Reviewer with Social Current (formerly the Council on Accreditation). Wendi enjoys a range of outdoor activities, traveling, and her two Dachshunds, Jaxie and Violet.
Holly Hall
LEARN MORE
Holly Hall is the Senior Director of Human Resources and has been with Sweetser since 2011. Holly provides administrative leadership and oversight of the Human Resources functions within the organization, ensuring that the policies, standards, and services are consistent with the organization's mission, vision, and values. She started her career in behavioral healthcare in 1997 when she worked at Spring Harbor Hospital & Maine Mental Health Partners, before beginning her career in Human Resources in 2007 when she was promoted to HR Manager. Holly graduated from the University of Southern Maine with a B.A. in Social Sciences. She earned her Professional Human Resources (PHR) Certification in 2011 and her SHRM-Certified Professional (SHRM-CP) certification in 2015.  She also completed the Project Management and Human Resources Certificate programs at the University of Southern Maine. Holly is an active member of the Human Resources Association of Southern Maine (HRASM) and Society for Human Resource Management (SHRM).
Marc Kaplan, DO
LEARN MORE
Marc I. Kaplan, DO, joined Sweetser in August 1997 and serves as Medical Director. He supervises psychiatric providers both at Sweetser and under contracts with other healthcare organizations. Dr. Kaplan provides consultation to all Sweetser clinical programs, leadership and management teams. He's board certified in general psychiatry, and completed a fellowship in child and adolescent psychiatry. Dr. Kaplan is a member of the Maine Association of Psychiatric Physicians. He completed a psychiatric medical director fellowship with the National Council for Mental Wellbeing and the Hanley Center's Medical Director Leadership program. Dr. Kaplan is also a professional percussionist and produces benefit concerts that have raised thousands of dollars for both Maine-based and national charitable organizations.
Lynn Leland
LEARN MORE
Lynn Leland is the Executive Administrative Assistant to the President & CEO, Chief Program Officer, Medical Director, and also supports several program directors and senior directors, as needed. She has been with Sweetser since 1997. Lynn is responsible for a wide-range of administrative functions in both an executive support and office assistant capacity requiring the highest levels of professionalism, accountability, and confidentiality. Lynn serves as the administrative liaison for Sweetser's Board of Directors and related committees. Prior to this role, Lynn served as a Collections Specialist in the Patient Accounts Department, where she was responsible for the setup and ongoing maintenance of the billing side of Sweetser's electronic health record.
Lindsey White
LEARN MORE
Lindsey White is the Senior Director of Children's Residential & Education, and has been with Sweetser since 2016. Lindsey oversees the residential programs and children's CSU in Saco, as well as the school. She has experience in residential/educational programs in other states, day treatment and case management. Lindsey also served in outpatient services with adults for many years, working predominately with adults with PTSD and Borderline Personality Disorder. She received specialized training in two evidenced-based practices—Dialectical Behavioral Therapy and Cognitive Processing Therapy. Lindsey graduated from Simmons University and Springfield College.
Justin Chenette
LEARN MORE
Justin Chenette is the Communications & Public Relations Director and has been with Sweetser since 2022. Justin helps develop and execute communication strategies to broaden the impact of programs through storytelling, advertising, and messaging. Justin got his start in journalism at an early age, hosting a statewide TV show while in high school, and later working in TV news, newspaper advertising, and in various marketing roles. He previously served in the legislature for 8 years and on the State Board of Education. Justin graduated from Northern Vermont University-Lyndon with a B.S. in Broadcast News. He went on to earn a Post-Baccalaureate Degree in Public Administration from the University of Maine at Augusta and an Executive Certificate in Public Leadership from Harvard University's Kennedy School of Government. Outside of Sweetser, Justin serves as a Senate Presidential appointee on Maine's Right to Know Advisory Committee and the Maine-Canadian Legislative Advisory Commission.
Teri Campbell
LEARN MORE
Teri Campbell is the Clinical Director of Adult Residential overseeing Adult Residential PNMI, Adult Crisis Residential Units, and Child Crisis Residential in Rockport. She joined Sweetser in 2005 as a Youth & Family Counselor working with adolescents in crisis moving to the Adult Crisis Unit in 2007. She has served in many roles, including Outpatient Therapist, ACT Team member, ACT Team Leader, CSU Clinician, and Crisis Clinical Services Supervisor. She received her B.A. in Psychology from SNHU and her MSW from Southern Maine University. 
Rose Giacchino
LEARN MORE
Rose Giacchino is the Director of Finance and joined Sweetser in February 2022. She is responsible for the financial management of the organization through the delivery of accurate and timely financial information. Rose oversees the budget process, financial analysis, financial contract compliance, accounts payable, payroll, general ledger maintenance and month end close. She is also responsible for policies and procedures that provide for effective internal controls. Rose has her CPA license and CGMA certification, and is a longstanding member of the AICPA. Born and raised in Maine, she ventured west to beautiful Colorado for college, but eventually family and the ocean called her back. Rose has loved accounting since high school, gaining experience in public accounting, private business, business ownership and tax preparation. She has served on small non-profit boards over the years, and has donated time and energy towards those causes.
Kimberly Holmes
LEARN MORE
Kimberly Holmes is the Director of Education for our Special Purpose Private School in Saco. She joined Sweetser in July 2022. Kimberly oversees all aspects of the day treatment educational program, including collaborating with school districts for students attending our school, working closely with residential programs, and supporting families and students. Kimberly earned her undergraduate degree in Special Education and Elementary Education at University of Maine at Farmington. She began her career as a Special Education Teacher and during this time she earned her Master's in Special Education and Administration at University of Southern Maine. Kimberly brings 25 years of administrative experience to the position and is looking forward to sharing this with the Sweetser community.
Jessica LeBlanc
LEARN MORE
Jessica LeBlanc is the Senior Director of Crisis & Adult Residential and has been with Sweetser since 2002. She started her career at Sweetser as a community support worker and children's case manager, helping children and their families access resources, build positive communication and coping skills, and implement behavioral modification plans. In 2006, Jess became the transitional coordinator for children's residential and educational services in the North, remaining in this position for 12 years. In 2018, she began a new journey as the clinical supervisor of crisis services in districts 2 and 4, and helped expand the crisis program into eight and a half counties. Jess was promoted to the position of director in 2021 and currently oversees mobile crisis services, adult crisis stabilization units, Rockport child crisis stabilization unit, crisis aftercare programs, OPTIONS, and the adult PNMI. She received her B.A. in Psychology and MSW from the University of Maine, Orono, and is an independently licensed clinical social worker.
Allison M. Martin
LEARN MORE
Allison M. Martin is the Director of Patient Accounts and has been with Sweetser since 2002. She helps sustain financial stability with the organization by supporting and directing her team to bill and capture revenue initiated by more than 16 different programs. Allison highly values the collection and maintenance of billing information, accurate and timely billing for services, and the collection of receivables, while providing the best possible customer service to clients, their families, service providers, and all funding sources. She graduated from the University of Maine at Farmington and immediately began her career in medical billing. Allison is from Maine, where she continues to live with her husband and small dog, enjoying the beaches, lighthouses, golf courses, and giving treats for ball retrieval.
Carol Mundigler
LEARN MORE
Carol Mundigler joined Sweetser in the summer of 2021 as Director of Talent Acquisition & Retention, where she focuses on creating short- and long-term strategies to engage and retain Sweetser's current employees along with attracting new talent to the organization. She graduated from the University of Puget Sound in Washington state with a BA in Business and has spent the last 11 years working in the talent acquisition space. Carol is excited to be back in Maine—where she was born and raised—with her husband, kids and a house full of animals. When she's not working, she loves to spend time with her family, cycling at a local studio, and spending time by the water.
Erin Nadeau
LEARN MORE
Erin Nadeau is the Director of Client Records and has been with Sweetser since March 2020. She is responsible for oversight of a team that indexes/uploads documentation into the electronic health record system. Erin support programs by monitoring documentation for regulatory compliance, responding to insurance and program integrity audits, and assisting with the development of tools, reports and systems to support staff in timely documentation while meeting regulatory requirements. Erin has a Master of Public Health from the University of New England. She serves on the school board for RSU 21, and sits on the Operations Committee for Furniture Friends, a non-profit organization that connects families and individuals in Greater Portland to furniture resources as they transition into homes and apartments. Erin is an avid photographer and loves to travel.
Alyssa Pelchat
LEARN MORE
Alyssa Pelchat, LCSW, CCS, is the Director of Crisis Services overseeing Access, OPTIONS, Crisis Triage, and Mobile Crisis. She has a master's degree in social work from the University of New England. Alyssa joined Sweetser in February of 2021 as the Clinical Supervisor of Crisis Triage and the OPTIONS program. Prior to working at Sweetser, she worked with children, teens, and adults in a variety of settings, including primary care and residential treatment, as well as within Maine's prison system. 
Matt Robinson
LEARN MORE
Matt Robinson is the Director of Training and the Sweetser Training Institute. He has been with Sweetser since 2012 and in his current role since 2016. Matt joined Sweetser after being a teacher, trainer and consultant. Matt helps to coordinate the internal training needs for program and support staff. The Sweetser Training Institute provides training and continuing education for internal and external counselors and social workers as well as those in Sweetser's Affiliate Network. Matt is helping to lead the ConnectME to Better Mental Health training effort that provides free training in mental health awareness for many populations in the state. He was a member of the Hanley Leadership Development XV class.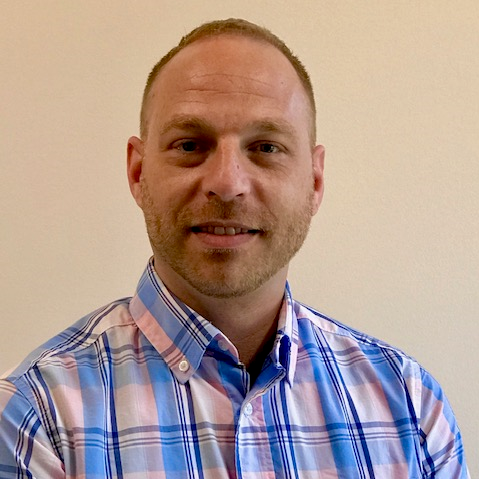 Joey Rossignol
LEARN MORE
Joey Rossignol joined Sweetser in 2022 as the Clinical Director for the Certified Clinical Behavioral Health Center, overseeing the clinical operations and community support services in Brunswick. He has extensive experience with nonprofit residential program leadership, management of a team of outreach clinicians, day program, risk management and contract monitoring/reporting to state agencies. Prior to joining Sweetser, Joey worked as a clinical supervisor for the Massachusetts Department of Mental Health where he oversaw contract monitoring for several community support services (liaison for contracted non-profit vendors, clubhouse services, and jail diversion clinicians), supervised case management staff, monitored movement for community reentry from State Inpatient Facilities and Incarcerated/Forensic involved individuals. Joey earned a Master's in Mental Health and Addiction Counseling through Cambridge College, and is currently licensed in LMHC-MA and LCPC-ME. In his free time, Joey enjoys traveling and photography.
Lindsay Susi
LEARN MORE
Lindsay Susi is the Clinical Director for the New England Eating Disorders (NEED) program, which she joined as a clinician in 2014. She became part of the Sweetser team when NEED moved to the organization in 2017. As Clinical Director, Lindsay is involved in the day-to-day needs of the program's patients and staff, supporting staff with helping the program run smoothly and addressing issues that arise. She also remains involved in direct clinical work and supervises staff. Lindsay has worked in mental health for many years, and has been interested in mental and behavioral health since high school. She is passionate about working with those who struggle with eating disorders. Lindsay earned her Bachelor's degree in psychology from UMaine Orono and obtained her MSW from the University of Southern Maine in 2014. Outside of work, she enjoys spending time with her husband, two young daughters, dog, and wonderful friends and family.
Kelly Thayer
LEARN MORE
Kelly Thayer is the Director of Development and has been with Sweetser since 2022. Kelly leads our energetic development team, whose goal is to connect passionate individuals, families, and businesses with opportunities to make a real impact and difference in the lives of Maine people's mental health. Kelly joins Sweetser with over 15 years of development experience across various sectors, including the arts and social services. Most recently, Kelly helped to build and strengthen the fundraising operation at the Ogunquit Playhouse. Her broad experience has included fundraising work with individual donors, corporations, and foundations, designing and launching successful fundraising events, membership programs, and planned giving societies and leading the charge in using new technology to strengthen donor connection and communication. She earned a B.A. from the University of Maine, Orono, where she studied Studio Art. A proud Maine native, Kelly enjoys daily walks, crafting, and having fun with her two children and husband. Kelly is excited to be a part of the Sweetser family and raise the much-needed support for its mission and vision.
Chad Thurlow
LEARN MORE
Chad Thurlow joined Sweetser in September of 2022 as the Director of Information Technology. He had exposure to computing from an early age, but officially began his IT career in web development and design in the early days of the World Wide Web. He has since acquired a broad range of IT experience, which he brings to Sweetser. Chad graduated from the University of Maine at Orono with an A.A.S in Legal Technology. Outside of Sweetser, Chad enjoys cooking, music, family, and constantly pursuing knowledge in an always-growing list of interests.
Robert White
LEARN MORE
Robert White, Sweetser's Director of Compliance since 2001, oversees compliance with state and federal law, and national accreditation standards applicable to all programs and operations. An experienced health care attorney, Robert also supports Sweetser and its staff on specific legal matters. Robert graduated magna cum laude from Harvard College and Harvard Law School, majoring in chemistry in college and working as a computer programmer before earning his law degree. His legal practice focused chiefly on health care law and also on business, corporate and employment law with a Boston firm, in a solo practice, and with a Maine hospital.  Robert has taught health care law at a Massachusetts law school. Outside Sweetser, Robert serves on the board of a Maine non-profit community service corporation, is a trustee for a nationally registered, historic music hall in Massachusetts, and administratively directs a summertime Gilbert & Sullivan musical theater program for youth.