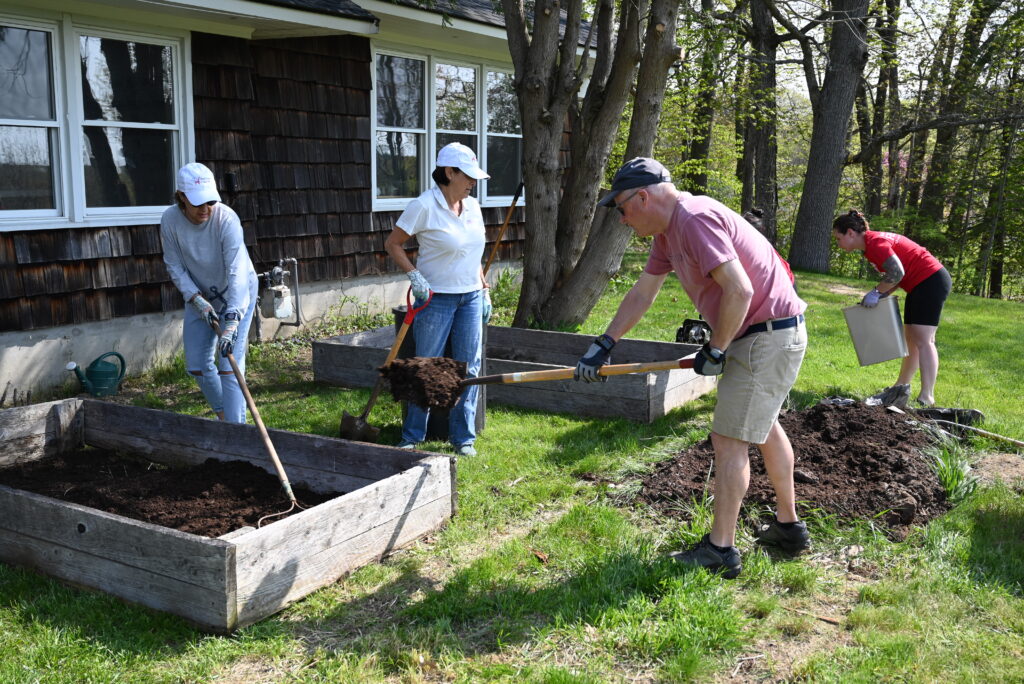 Volunteers are essential to Sweetser's work. They add life experience, diverse interests and unique abilities, extending the network of care we offer to children, adults, families, and communities. Volunteer opportunities are available from Kittery to Bangor. Whether you volunteer for one hour or 100 hours — you can make a difference.   
Staff Assistant
Can you type, run a photocopier or computer? Do you have skills or expertise as a maintenance worker, cook, gardener, business professional, or retail clerk? If so, we would love to talk with you about your time and talents and how they could benefit our clients in your community.
Tutor
A tutor works individually with a child in the classroom at our Sweetser School in Saco, in one of our residential settings, or in the home of a client in any of the counties we serve. The tutor encourages the child's interest in reading or provides additional help with other academic subjects.
Activity Leader
Do you have a talent or skill that you think Sweetser could benefit from? Do you like to teach art, or play group sports? Perhaps you do yoga or line dancing. The skills that you can share are limitless, and we would love to hear from you.
Other Opportunities
You can be a driver, assist in the office, volunteer with the Development Office at the annual auction, golf tournament or at many other activities. Perhaps you have a skill you would like to share with staff, let us know.
Group Volunteering Events
Workplaces and groups are encouraged to volunteer at Sweetser. We often have one-day projects and events that your group may be able to support, such as painting, landscaping, or running an activity. Recently volunteers built a playground in one day! Volunteer groups can also run a collection drive in the workplace for items like books, body wash for a child's welcome basket, or backpacks for new students. 
Volunteer Application
If you are interested in volunteering at Sweetser, please complete this application and return it via e-mail to volunteer@sweetser.org or Fax: 207.373.3109
Volunteer Application and CPS Form (PDF, 328 KB)
Become a Board Member
If you are interested in becoming a Sweetser corporator or board member, please click to download the form below and email to Lynn Leland at LLeland@sweetser.org