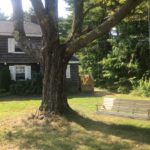 We are proud to provide high quality, specialized eating disorder treatment using HIPAA-compliant telehealth methods to support our patients and their families.
In our telehealth format for our therapeutic services and programs, we uphold the utmost safety standards for our patients, their families, and our staff. This includes our telehealth partial hospitalization program (PHP), intensive outpatient program (IOP), outpatient therapy program, and evaluative services.
As a result of providing our programs via telehealth, our partial hospitalization program will be offered for 5 hours daily and no off-campus housing options will be available at this time.
For more information about the NEED program, please contact our intake office at 207.294.4522.